This recipe is Copyright of ChefDeHome.com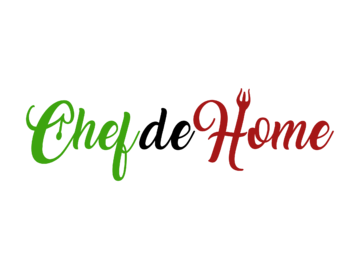 Ramen Noodles Stuffed Snack Flat Bread
Sharing with you an easy snack bread - whole wheat flour bread stuffed with ramen noodles. Ready in no time, no leavening agents needed, no oven required and you only need pantry-ingredients to make this delicious whole-wheat bread for snacking. We enjoy snacking with evening tea over the weekend and...
Cranberries, Asparagus and Pick...
Inspired from love of vegetables, this Grilled Cheese Sandwich delivers scrumptious vegetarian flavors of crunchy asparagus and earthy mushrooms, a duo of mild Cheddar and fruity MontAmoré cheeses, with chipo...
The MasalaWich - Chicken Tikka...
This Indian-Tikka Masala inspired grilled cheese sandwich is passport to a mouthwatering and spicy trip to India without leaving your own kitchen.  It delivers bold, sweet and spicy flavor with buttery masala...
Peach and Almond Galette
My first introduction to "Galette" was in French Pastry Cafe, a few years ago. This french cafe made these gorgeous looking, free-form, flaky, and rustic fruit tarts with a thin layer of fruit on the top. I a...
Chipotle Chicken and Chickpea S...
There is just one way to describe these Stuffed Peppers - Nom Nom Nom!!! And there is just one thought for this scrumptious 3-Cs stuffing, give-me-my-old-spoon and forget-I-exist-for-10-minutes!!! Yes, just 1...
Sparkling Hibiscus Lemonade
Lemonades are favorite summer drinks in every part of the world. Lemony and sweet, perfect way to replenish your body after a long day in scorching heat. Even though, plain lemonade is favorite among my family and friends. I happen to know that kids love pink lemonade and especially daughters of one o...
Weeknight Dinners in 25 Minutes...
These meals come together just under or in 25 minutes, making it easy to get dinner on the table during busy weekdays. Ditch the delivery, make it happen at home, the healthy way! All of these under-25-dinner...
Picnic Yogurt(Curd) Rice
Easy and lite on stomach, great for digestion, aromatic, tangy, served at room temp and loved by kids and grown-up alike. I don't have enough words in praise for these easy and scrumptious curried yogurt rice...
Kale and Carrot Whole Wheat Fla...
When I made Coconut Rice Cups with Tricolor theme last week, I was so moved with feelings of patriotism that I made my breakfast bread with same spirits. Three color bread.... but wait!! it isn't just a tri-c...
Indian Paneer Butter Masala wit...
Sharing with you, Indian Paneer Butter Masala with side of quick pickled pearl onions, one of favorite Indian Curry in every North Indian home. Be it my parents, my in-laws, Vishal's friends or my friends, ev...