This recipe is Copyright of ChefDeHome.com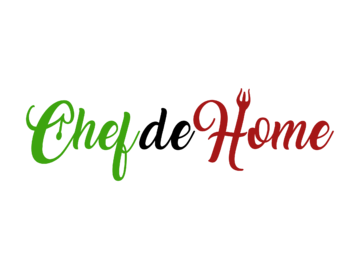 Hazelnut-Almond Big Apple Linzer Cookies
Fragrance of fresh baked cookies and apples remind me of approaching fall. Just like fall, which is still standing on the door-steps, today, I'm sharing a hint of fall with these Hazelnut-Almond Apple Linzer Cookies.... Remember? I told you about my extra busy schedule these days. I am somehow trying...
15 Plus Ways to EAT more Yogurt
Replenish your body with boost of probiotics from yogurt. Cooling, soothing, and creamy yet far less in calories than mayo and creams, yogurt can give you ton of calcium yet will not destroy your diet routine...
The Best Parker House Bread Rol...
I am so fond of fresh breads/rolls, just-out-of-the-oven kinda-fresh! Growing up, our meal always included bread of some kind - flat bread, fried bread, yeast bread, or egg bread, one of these were always the...
Artichoke and Garlic Pizza Sauce
Two simple ingredients shine in this creamy pizza sauce, you guessed it! Artichokes and Garlic! This sauce is my simple 10 minutes fix to Pizza Night. Perfectly meaty, creamy, and hearty artichoke pizza sauce...
Homemade Flour Tortillas
As promised, sharing with you an easy Homemade Flour Tortillas Recipe. Another favorite of me and Vishal at Chipotle's Mexican Grill. Making bread at home might sound like a weekend project, but this one will...
Vegan Roasted Eggplant and Tomato Party Dip
Sharing with you, an easy party dip with smokey, velvety eggplant, loaded with tangy-sweet tomatoes, crunchy onions, and aromatic fresh cilantro. Vegan, and gluten free, this vegetarian warm dip is easy on stomach yet packed with flavor! A delicious party entertainer!let's eat some roasted eggplant!!...
Chilled Avocado and Roasted Cor...
Sharing with you Chilled Avocado and Roasted Corn Soup, a rich and creamy soup, loaded with good-for-you fats yet is vegan and gluten free. One of my favorite soup to enjoy for lunch on a hot summer day or an...
Savory Bake Sale Ideas
In my community, there is no particular season for bake sale. Every month, we are baking something to support a local organization or helping to contribute towards a noble cause. Rather than an active event...
Chili Lime Roasted Corn Salsa
Caution! This Chili Lime Corn Salsa is so addictive, your chips bowl will be empty much before you think it would. My take on Chipotle's Chili Lime Corn Salsa has sweetness and deep corn flavor from roasted s...
Clementine Cake
Sharing with you an easy, moist, gluten free and simply scrumptious Clementine Cake. This cake was in my to-cook-recipe-list from a long time.... ever since I saw celebrity chef Nigella Lawson make this citru...