This recipe is Copyright of ChefDeHome.com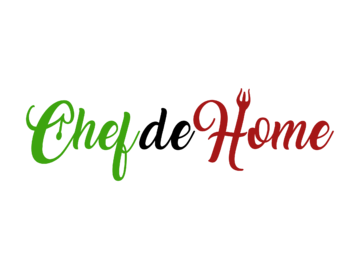 Refreshing Summer Peach Ice Tea
Sharing with you icy, chilled and refreshing Peach Ice Tea loaded with summer peaches and anti-oxidants rich black tea. Caution!! this tea is so refreshing, I suggest you double the recipe if serving thirsty and sweating s...
Mango and Kiwi Fresh Rolls
Edible Rice Paper is great invention of food industry. A perfect way to eat fresh vegetables wrapped in a clean tasting wrapper which is not fried or baked. I love fresh rolls since I tas...
Indian Lamb Karahi Curry
Lamb Karahi or Goat Karahi is a famous North Indian curry, often made with goat meat instead of lamb and very popular in Indian Restaurants all over the world! This is my all-time favorit...
Fluffy Pull-Apart Buttermilk Dinner Rolls
Baking bread at home is a delicious and most satisfying project for a home cook. for me at-least!! I loooveee my kitchen filled with aroma of fresh baked bread. Especially, if I am baking a batch just before the dinner tim...
Paperblog - A BIG NO, Bloggers Stay Away!!
I am sure you wondering, why have I not posted even ONCE in past 4 days. Well, I am saving my hard work from going wasted and duplicated on Paperblog. en.Paperblog.com, an online magazine...
Skinny Strawberry-Banana Breakfast Smoothie
Breakfast or lunch, Strawberry-Banana smoothie is my favorite when I am not planning to cook much and want to stay on track after a comforting and not-so-low-calorie dinner. This smoothie...
Lite and Airy Cheese and Citrus-Chive Gougeres
Cheese and Citrus-Chive Gougères will be the best, most lite and airy french cheese puffs your have ever put in you mouth! I promise you that! For those who are new to term Gougère, Gougè...