This recipe is Copyright of ChefDeHome.com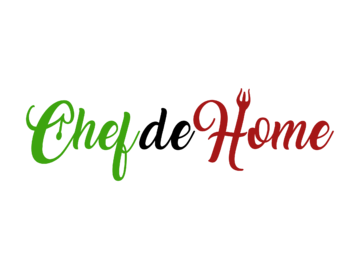 Spicy Kimchi Fried Rice with Poached Egg
This is first time (I think) in history of ChefDeHome that I am posting a recipe just 10 minutes after eating it! Often, recipe making and recipe posting do not happen same day for me. I mean, I take my sweet time (lazy me...
Heirloom Cauliflower Crust Tarts
Sharing with you gluten-free, low in carbohydrates, summer-favorite tarts featuring Cauliflower Crust loaded with fresh summer veggies. Clean taste, good for health and perfect for gluten...
Refreshing Summer Peach Ice Tea
Sharing with you icy, chilled and refreshing Peach Ice Tea loaded with summer peaches and anti-oxidants rich black tea. Caution!! this tea is so refreshing, I suggest you double the recip...
Mango and Kiwi Fresh Rolls
Edible Rice Paper is great invention of food industry. A perfect way to eat fresh vegetables wrapped in a clean tasting wrapper which is not fried or baked. I love fresh rolls since I tas...
Indian Lamb Karahi Curry
Lamb Karahi or Goat Karahi is a famous North Indian curry, often made with goat meat instead of lamb and very popular in Indian Restaurants all over the world! This is my all-time favorit...
Fluffy Pull-Apart Buttermilk Dinner Rolls
Baking bread at home is a delicious and most satisfying project for a home cook. for me at-least!! I loooveee my kitchen filled with aroma of fresh baked bread. Especially, if I am baking...
Paperblog - A BIG NO, Bloggers Stay Away!!
I am sure you wondering, why have I not posted even ONCE in past 4 days. Well, I am saving my hard work from going wasted and duplicated on Paperblog. en.Paperblog.com, an online magazine...
Skinny Strawberry-Banana Breakfast Smoothie
Breakfast or lunch, Strawberry-Banana smoothie is my favorite when I am not planning to cook much and want to stay on track after a comforting and not-so-low-calorie dinner. This smoothie...