This recipe is Copyright of ChefDeHome.com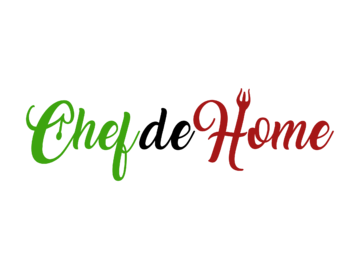 Homemade Flour Tortillas
As promised, sharing with you an easy Homemade Flour Tortillas Recipe. Another favorite of me and Vishal at Chipotle's Mexican Grill. Making bread at home might sound like a weekend project, but this one will take no more than 30 minutes, start to finish. Using plain old all-purpose flour and few othe...
Vegan Roasted Eggplant and Toma...
Sharing with you, an easy party dip with smokey, velvety eggplant, loaded with tangy-sweet tomatoes, crunchy onions, and aromatic fresh cilantro. Vegan, and gluten free, this vegetarian warm dip is easy on st...
Chilled Avocado and Roasted Cor...
Sharing with you Chilled Avocado and Roasted Corn Soup, a rich and creamy soup, loaded with good-for-you fats yet is vegan and gluten free. One of my favorite soup to enjoy for lunch on a hot summer day or an...
Savory Bake Sale Ideas
In my community, there is no particular season for bake sale. Every month, we are baking something to support a local organization or helping to contribute towards a noble cause. Rather than an active event...
Chili Lime Roasted Corn Salsa
Caution! This Chili Lime Corn Salsa is so addictive, your chips bowl will be empty much before you think it would. My take on Chipotle's Chili Lime Corn Salsa has sweetness and deep corn flavor from roasted s...
Clementine Cake
Sharing with you an easy, moist, gluten free and simply scrumptious Clementine Cake. This cake was in my to-cook-recipe-list from a long time.... ever since I saw celebrity chef Nigella Lawson make this citrus-y cake on foodnetwork, I wanted to give it a try. When I started searching for her recipe, i...
Ramen Noodles Stuffed Snack Fla...
Sharing with you an easy snack bread - whole wheat flour bread stuffed with ramen noodles. Ready in no time, no leavening agents needed, no oven required and you only need pantry-ingredients to make this deli...
Cranberries, Asparagus and Pick...
Inspired from love of vegetables, this Grilled Cheese Sandwich delivers scrumptious vegetarian flavors of crunchy asparagus and earthy mushrooms, a duo of mild Cheddar and fruity MontAmoré cheeses, with chipo...
The MasalaWich - Chicken Tikka...
This Indian-Tikka Masala inspired grilled cheese sandwich is passport to a mouthwatering and spicy trip to India without leaving your own kitchen.  It delivers bold, sweet and spicy flavor with buttery masala...
Peach and Almond Galette
My first introduction to "Galette" was in French Pastry Cafe, a few years ago. This french cafe made these gorgeous looking, free-form, flaky, and rustic fruit tarts with a thin layer of fruit on the top. I a...