This recipe is Copyright of ChefDeHome.com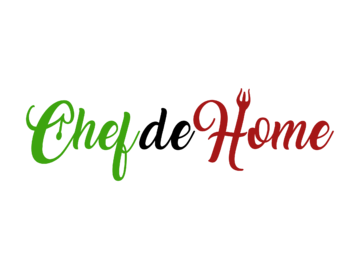 This shop has been compensated by Collective Bias, Inc. and its advertiser, Walmart Family Mobile. All opinions are mine alone. #DataAndAMovie #CollectiveBias
Lasagna Bites, bite size spinach lasagna pieces, seasoned, breaded and fried, served with marinara dipping sauce for delicious summer movie-time snack.
Whenever I have my friends and family coming over for weekend movie time, I always ready some easy snack options which kids and adults will equally enjoy. Since everyone loves lasagna, these bite size Italian favorites were my first choice for a very special family spending summer vacation with us.
Lasagna Bites are not so spicy yet very flavorful with crispy coating, sprinkle of Parmesan cheese and warm marinara sauce for dipping! Plus it is very easy to fry a batch for snacking anytime. Just 10 minutes prep and this delicious snack fly from kitchen to snack table!
My husband's childhood friend is visiting us with family, his wife and 2 little kids, this summer. Other than their long list of recipes from my blog that they want me to cook for them ... I have also received email of must-watch summer movies list. :) (best way to entertain kids during summer vacation - outings and kid's fav movies!! Isn't it?)
The hot in-demand movie list is:
1. The Jungle Book
2. Monkey Kingdom
3. Alice Through The looking Glass
4. Minions
5. Star Wars: The Force Awakens
6. Ice Age: Dawn of the Dinosaurs
Luckily all of these are my favorite too. Ice Age has been my favorite movie of all time! I was also so excited to read "The Jungle Book" in the list. :) I grew up watching Jungle Boy Moglie and his friend Baghera in an Indian TV serial. When recently, The Jungle Book movie came, I watched first day first show!! Loved the cast and fell in love with "The Jungle Book" again! Now wonder it's kids favorite!  
Good thing is, I have my VUDU Spark(TM) connection to watch this whole long list of movies in coming days!
That's what I love about Walmart Family Mobile PLUS Plan! Unlimited Talk, Text, & Data which includes up to 10GB of 4G LTE. Bonus plus a free movie on VUDU every month!!! $7 value movie free every month!  Same as price of new release rental!! That's so cool!! With all we going to spend on summer outings and partying, such sweet free bonuses are like fresh cool breeze! 
Whole weekend while testing recipes for the blog and also for the kiddos coming soon... I have my favorite music playing on my LG K7 phone with Walmart's Family Mobile PLUS Plan offering 10GB of 4G LTE data! When my apartment gets super hot in summers, only two things help me stand in kitchen - lite music and a glass of refreshing watermelon lemonade!! 
.. then I work on delicious recipes such as these Lasagna Bites! 
These are going to be on my movie-night-snack-platter coming weekend and I'm so excited that I could share this recipe with you too!!
If summer movies and road trips are on your to-do list this summer, Walmart Family Mobile PLUS Plan can really help you enjoy!! I recently bought my LG K7 phone with Family Mobile Plus Plan from Walmart. Since Family Mobile bills you later, you only have to pay $19.88 (starter kit was $19.88 on rollback price) when you sign up. LG K7 phone was on rollback price of $89.88. I purchased Nano Starter Kit with LG K7 phone.
I love LG K7 phone's has 5 inch touch screen display with 5 MP Camera! I have full plans to use it for my Instagram recipe picture and videos.  It even has a 5 MP Front-facing Camera with selfie-light!! I'm honestly so poor at clicking selfies! However, this phone might change things ;) 

Disclaimer: All prices for phones and plans included in this post are accurate as of the date of posting; however, these prices are subject to change. Please refer to http://cbi.as/3edbv or your local Walmart for current pricing.
Today, this Lasagna Bites recipe for my family movie night has been sponsored by Walmart Family Mobile! 
I'm all excited to spend summer with our friends and their two little angles coming next week. And can't wait to see all those wonderful movies!
I would love to hear how you planning to spend vacations this summer?! Leave a comment below and share with me.
Have a wonderful week ahead! -Savita
Here are few more Movie-might Appetizers from my recipe repertoire! Cook some and enjoy!
Craving for more? Sign up for the Chef De Home Newsletter for a plateful of contents delivered to your inbox! And connect with me on Facebook, Google, Twitter and Pinterest for all of the latest updates.
Lasagna Bites
Total Time
Prep Time
Cook Time
Difficulty
Easy
Yields
14-16 Lasagna Bites
Serves
5
Notes
No. of servings depends on serving size.
Ingredients
Lasagna Bites

500 Grams

Lasagna

(about 20 ounce, cooked spinach lasagna, to yield 14-15 bites, refrigerated overnight)

1.5 Cup

All-Purpose Flour

2

Egg(s)

1 tsp

Italian Seasoning

(or mix of 1/4 tsp parsley, 1/4 tsp basil, 1/4 tsp oregano, 1/4 marjoram )

2 Cup

Breadcrumbs

(preferably, panko)

Canola Oil

(for frying)

For Serving

Parmesan Cheese

(grated, as per liking)

2 Cup

Marinara Sauce

(homemade or store bought)

1 tbsp

Olive Oil

1

Garlic

(minced)

Parsley

(or basil, handful fresh leaves, chopped)
Directions
Hide Step Photos
1.

Slice lasagna into 14-15 bite size pieces. You can also use package spinach lasagna. cook and then refrigerate for 20 minutes so it is easy to cut into pieces.

Additional Notes

If using fresh homemade lasagna, it is best to make it night before and refrigerate overnight. This yields firm pieces which are easier to cut and fry.

2.

Set oil to heat in a dutch pan or deep fryer. In three medium bowls/plates, add flour, eggs, an breadcrumbs seperatly. Season breadcrumbs with Italian seasoning, salt and pepper. Also season flour and eggs with generous 1/4 tsp each of salt and black peppers.

3.

Dredge each lasagna bite into flour, then egg wash. Shake off access and then roll in bread crumbs.

Additional Notes

For faster and cleaner frying. First bread all lasgana pieces and place on a parchment lined sheet. Then fry all bites in 2-3 batches.

4.

Fry lasagna bites until these are golden brown and crispy from all sides; about 4 to 5 minutes.

5.

Drain on plate lined with paper towel. Repeat for all sliced lasagna. Garnish with fresh chopped basil and Parmesan cheese.

6.

For marinara dipping sauce, heat olive oil in a pan. Add minced garlic and perfume the oil for 30 seconds. (don't let garlic burn). Add marinara sauce, half of chopped basil and let it heat through. Remove in serving bowl. Serve family-style in a big platter with sauce. Or serve family movie-style in individual cups with a few tbsp of marinara sauce at bottom of each cup. Serve and enjoy the movie!
© Chef De Home. All contents and images are copyright protected. Please do not use content/images without prior permission. If you want to use recipe instructions, re-write the recipe in your own words, and link back to this post with credit to ChefDeHome for the Recipe Origin.