This recipe is Copyright of ChefDeHome.com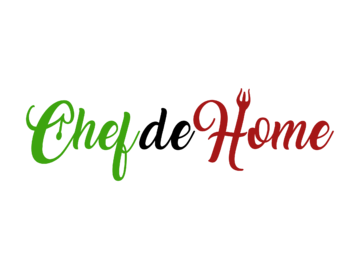 About Us
Hey there, Welcome to ChefDeHome!
I'm Savita: foodie, blogger, Computer Engineer and an enthusiastic home cook. My wonderful husband Vishal is behind-the-scene creative mind and finance manager of our joint cooking adventure project. We are based in San Diego, California. In this blog, you'll find stories about my adventures of cooking delicious food (which I grew up eating) and plenty of my tested and updated recipes (with a healthy twist) which I love to make for Vishal. In short, it is all about Cooking at Home!!
This website is the only child I have! Starting from first line of HTML code, ChefDeHome is my baby!! (I mean, I have coded and designed ChefDeHome website from scratch). Vishal and I, both are from IT background. I am a Computer Engineer and he is a Project Manager in an IT Company. Whenever we are not cooking or clicking photos or updating blog, we are either working on updating ChefDeHome design and features Or updating our skills in computers. Vishal recently has received MVP (Most Valuable Professional), a prestigious award from Microsoft. So, I am forcing him to concentrate more towards his work than chefdehome. These days another job has taken any leftover time we have i.e. playing with our camera, learning new tricks and enhancing Photoshop skills.
Vishal and I love cooking and appreciate a good plate of homemade food and this is how ChefDeHome came into existence. I remember my childhood days when my mother used to make food look and taste so delicious that I could never resist eating and finishing my meal, even when I was determined not eat a single bite. Today, when my kitchen smells like my mother's kitchen, I know my recipe can't go wrong. Whenever, I remember my mother's food and crave to eat, a call still goes to her to ask for recipe and also to tell her how I made my version of it. I always strive to make food with same passion and perfection for Vishal and want to cook all healthy, delicious meals for my kids for years to come. In the beginning, it was our passion and now everyone back home is crazy for our recipes. Even distant relatives and family friends call and ask for special recipes and even sending-in recipe suggestions. Support of family, friends, and my foodie friends have kept our spirits up and running to contribute more into this website everyday.
Food is important for life and so is the health. Cooking at home is the most important step towards eating healthy and saving money. My cooking principle is - if we cook at home, eat everything in moderation, we never have to skip food (or a special type of food) to stay healthy.
Motto of ChefDeHome blog is hidden in the name i.e Chef De Home – Be a Proud, Skilled and resourceful Chef at Home. Everyone can cook chef like at home and can prepare tasty, healthy, and budget friendly food, day after day.. every day. Homemade food which will be without preservatives, not canned from ages and we know exactly what has gone in it. I think all cooks at home are Proud Chef De Homes!
ChefDeHome has a growing collection of old and new tested recipes with big seal of family approval because we share with you what we eat. The plates of food that you see here, are the plates we eat immediately after we click photos. I try to include steps photos with every recipe (where ever possible) because I know, it is hard for first time cooks and sometimes even expert cooks to envision how recipe will turn out. Steps photos really help visualizing recipe from start to finish. The day, I designed this layout, I knew it has to have all step photos. Feel free to let me know if you need more photos or help with any recipe, I will be happy to send some information your way.
All of the content on this website - the images, recipes and writing - is original content unless otherwise noted. All content is under copyright and may not be used without permission. Please email if interested; I'm generally happy to oblige.
I'm available for freelance work; you can find more details here.
For any other questions, business queries or joining ChefDeHome Network, my email address is: chefs(at)chefdehome(dot)com
And please be as specific as you can – I'll get back to you ASAP!.
I hope you enjoy your stay!!!
Cheers!
Savita