Ebelskivers Cookbook Giveaway - Second Giveaway
Winner Announced
Winner(s) Information
Maureen [ Tuesday, December 20, 2011]

We got overwhelming response for Ebelskivers Giveaway on our website and blog. For those who missed the chance to win last giveaway and for all those who are waiting, we hereby announce yet another
Ebelskivers Cookbook Giveaway
. This is a
special giveaway
since winner will receive
Ebelskivers Cookbook Signed by Author Kevin Crafts (Famous food stylist and cookbook author)
. And this giveaway is sponsored by
Ebelskivers Cookbook Publishers
-
Weldon Owen
.
Author Kevin Crafts and Publishers of this cookbook liked response from ChefDeHome readers and wanted to give them another opportunity to win this excellent cookbook.This is a holiday gift from
ChefDeHome and Weldon Owen (publishers of Ebelskivers Cookbook)
for all fans of Ebelskivers and Kevin Crafts.
Happy Holidays!!!.
Giveaway Highlights
Ebelskivers – Danish Pancakes is an excellent book written by Kevin Crafts, Kevin is a food stylist and cookbook author whose work has appeared in dozens of media outlets, including Vogue, Gourmet, Food & Wine, InStyle and The New York Times Magazine. Recently, he served as creative director for celebrity chef Tyler Florence.
Ebelskivers: Danish-Style Filled Pancakes And Other Sweet And Savory Treats– an exclusive book of Weldon Owen.
The book is rich with recipes, ideas, beautiful supporting photography and includes many recipes of simple, sweet, and savory ebelskiver treats.
In picture above you see Jelly Donut Ebelskivers- Delicious and Mouthwatering
In pictures below, you can see some great sweet and savory Ebelskiver creations from the cookbook like Molten Chocolate Ebelskivers and Lemon Curd Ebelskivers.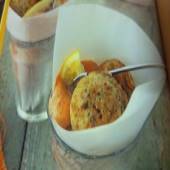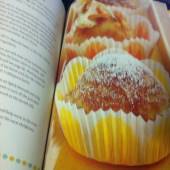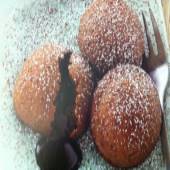 Contest Information
To enter this giveaway, just leave a comment below.
To maximize your odds of winning, you can leave a comment every day (one comment per day strictly enforced), plus the bonus entries below:
Three (3) Bonus Entries:
Like Chefdehome on Facebook. Leave 1 extra comment for this.
Follow Chefdehome on Twitter. Leave 1 extra comment for this.
Subscribe to chefdehome Facebook. Leave 1 extra comment for this.
This giveaway is sponsored by Ebelskivers Cookbook Publishers - Weldon Owen
Contest Period
Giveaway closes on Friday, December 23, 2011
Winner will be announced on Saturday, December 24, 2011