Winter Cocktails Cookbook
Winner Announced
Winner(s) Information
Congrats!! Carolsue, please claim your winning.
Celebrating and welcoming this cool weather season with comforting winter drinks and an amazing Cookbook giveaway. Make for yourself, pour some for your family and friends. Make this winter a rewarding experience for you.
When the days grow shorter and the air gets crisp, it's time to gather with friends for hot drinks and winter cocktails that'll put a rosy glow on your chilly cheeks. Whether you're skiing at the lodge, camping on the mountain, or just curling up with a good book on a blustery night, Winter Cocktails is sure to make everything better.
Giveaway Highlights
Winter Cocktails: Mulled Ciders, Hot Toddies, Punches, Pitchers, and Cocktail Party Snacks. An amazing winter cocktail recipe collection by Maria del Mar Sacasa (Author) , Tara Striano (Photographer).

In Winter Cocktails, María del Mar Sacasa and Tara Striano share more than 50 recipes for cold-weather cocktails and mixed beverages, including mulled ciders, hot toddies, wine drinks, eggnogs, and punches; there are even chilled drinks made with a kick that'll warm you right up.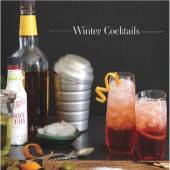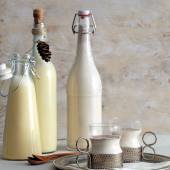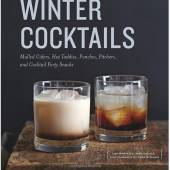 Contest Information
Winner will be selected on points basis. Minimum 10 points needed for elgibilty. Accumulate more points to increase the chance of winning. No purchase required. Void where prohibited by law. Must be 18 or older to enter.


Follow ChefDeHome on Pinterest = 1 point
PinIt = 1 point
Follow Savita ChefDeHome on Facebook = 1 point
Leave a comment below saying 'I want that cookbook!' specifying correct email address (Only valid email address count) = 1 point
Tweet about the Giveaway including a link to this post, mention @ChefDeHome = 1 point
Share this post on Facebook and mention #ChefDeHome and +Savita ChefDeHome = 2 point
Share this on Google Plus and mention #ChefDeHome and +Savita ChefDeHome.. = 2 point
GooglePlus this post = 1 point
OglePlus this post = 1 point
Write a blog post mentioning this givaway with link to giveaway = 3 point
Note: Please leave a separate comment for each entry verifying what you have done; if you are already doing any of these, leave a separate comment for each one stating that
.
Contest Period
Giveaway closes on Saturday, November 30, 2013
Winner will be announced on Sunday, December 1, 2013