Food photography is an art as well as a technology. I knew nothing about food photography or photography in general. I'm yet no expert in photography but have learned a few important things in these years. Sharing with you few of my experiences here.
Sometimes I look at the photos I took when I started working on Chef De Home... and I just want to re-shoot all those photos again, every single one of them. Every weekend I plan that I am going to make few of recipes again and then re-shoot. But every time something else takes precedence.
I knew nothing about food photography. I still don't consider myself an expert! But I have improved and have learned few things while clicking photos for many recipes in past 3-4 years. 
1. Shooting at night can be tricky. Using camera flash does not give good result always.
This shot I took in 2011 (I think)
Unless I have right artificial lighting equipment, it is a big No-No for me. I took a lot of recipe photos at night when I was working full time. I still sometimes make this mistake. Especially when I don't have time and I end up shooting recipe photo at night. Just not able to resist and Vishal contributes to that. He encourages me to take the shoot and then food photo ends up being flat, dull or not appetizing... I figured I am no good at taking pictures at night and I am going to stick to shooting during the day.  
You can certainly create artificial lighting environment but I have found it to be difficult and expensive. I will invest in that only when I am sure I will get good results. I still need to do lots of research and homework before we invest in artificial lighting home studio.
2. Natural light is the key to make food look good and inviting!
This shot I took in natural day light (very less light) and this has not been touched or edited.
3. Shoot at various angles but straight angles. This was a learning experience for me. And I'm still improving!! Always keep the angle straight as you would like to look at food in real life. Weird angles make photos look like a portrait and no will connect to food. Even you won't after a few years.
I don't know what was I thinking!!! Alas!! Message received!
4. Light from side windows (one side good, two side best) is always nice. Food in light makes it look tempting.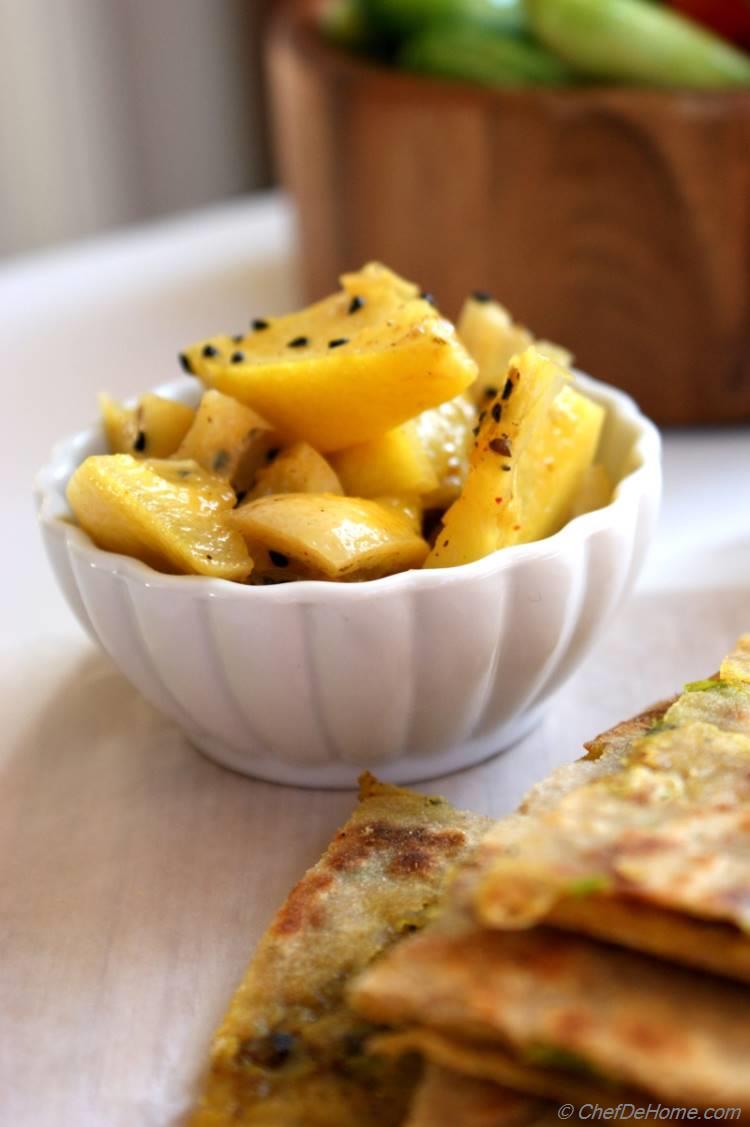 Yumm!! Isn't it?
5. Food looks great in white or light colored plates. White plates are good but where did you place the plate also matters.  I learned to NOT put a white plate on jet white table cloth. If I have too, I use some accent napkins or spoon or food for contrast.
This plate is not white but light enough to make Orzo Pasta Salad standout.
6.   Fill up the photo frame with food. This will make a viewer feel like it is lying in a serving window (not on page in their browser). I call these filled frame photos - "Ready to be devoured!! Just pick-me-up good!!"
Kale Salad Rocks!! But this picture is perfect example of wasting about 1/2 of the frame Vs look at the two examples below.
This photo of Korean BBQ Tofu makes me grab it from this window above me!!
Tempting!!
7. Don't Fill frame too much that food is hard to recognize. A too close focus can also make food unappealing.
Does this look like Lamb Biryani from any angle?
8. Action speaks louder than words. Recipe Shot in action makes reader/viewer connect more easily, as if it is made right before their eyes. I always get good feedback for a food photo shot-in-action.
Making of small pancake style crepes...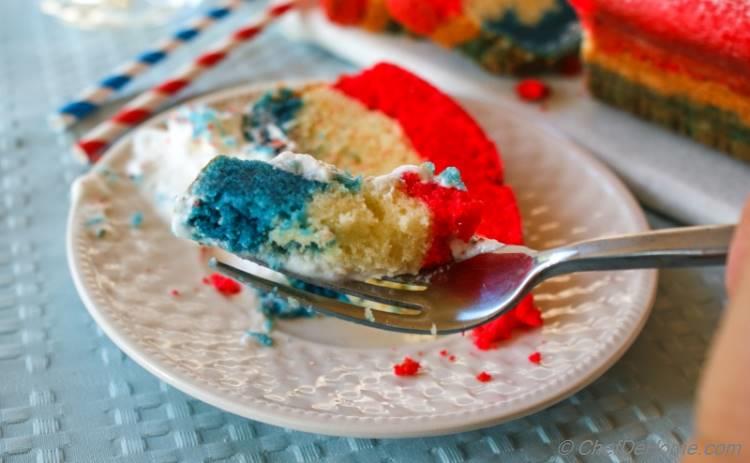 mouthwatering!!
Every time I look at this picture, I wanna make Chana Masala once again!! Zesty, spicy and delicious!!
Mango and quinoa salad comes together in collage of these 4 pictures. But I am trying to emphasize on mango slicing part. Don't you think this live sort of action (right two pictures) make mangoes feel juicy and sweet!!
9. Too much blur is NOT good!!  Art of making a part of picture blur and focusing the rest can be a part art and part camera trick. In photography jargon it is called BOKEH. Bokeh helps you make a interesting part of food in focus and rest blur. But if blur is too much, photo might not look appetizing at all.  So set the aperture to get it right. If you are new to this read more here.
Below photos are example of Bokeh too much (1) and bokeh just perfect (2). Please ignore the poor exposure, I took this shot at night in 2010 (I think)
(1) Bokeh Too Much, everything out of focus except a few cilantro leaves which make no-sense.
(2) Perfect focus on Chip with Dip, though I bet I can further improve it now.
10. One tone food does not look good in green lined white bowls. These bowls are my everyday dinnerware bowls at home and I took a lot of picture in these. Lets face it, unless you have rustic and authentic everyday dinnerware, these dull bowls does not make the cut!!
For an instance, ignore the bowls, even one tone foods like Taro Root Curry above does not look appetizing. It needs more color and/or freshness.
No problem with these buckwheat crepes but all brown make it look dark and shadowy. It needs some more colors!!
11. Sum up the story in photo and let viewers taste the food with their eyes.
Recipe is of Braised Chipotle Tofu Sofritas but side of rice, few rainbow radish, lime and garnish of cilantro ties the Mexican fiesta theme and makes everything look mouthwatering.
Please ignore my own reflection in the spoon in above photo. This is yet another learning lesson (13th!!)
12. Practice Makes a Man (photographer) Perfect!! Click as many food photos as possible. Read articles written by professionals and implement lessons learned.
(Shot at night in 2011)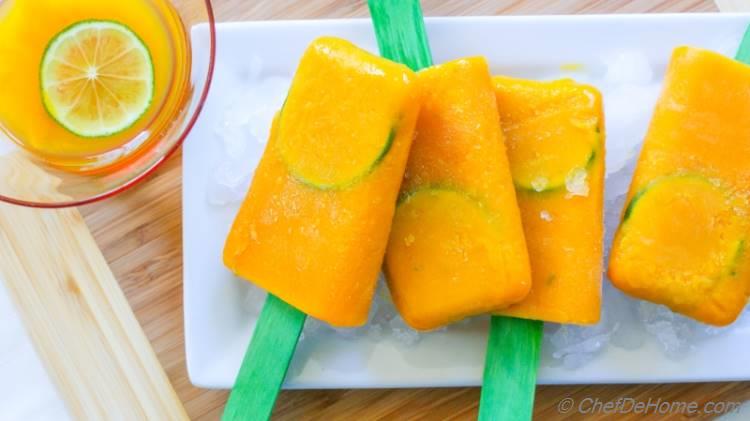 (Shot recently in Day Light 2014)
I am personally still improving in all these things mentioned above. But at least I know what needs work. I have come a long way in food photography since 2010. There is still a lot of improvement needed. I am not there where I want to be yet.
Glad to share this information with you all. We all are rookies one point in our life and constant effort can help us become professionals.
Any thoughts, ideas, or suggestions are most welcome!!
Disclaimer: I am no expert in food photography. Here I shared with you what I have learned while working for my ChefDeHome blog.