Thanks to J.M. Smucker Company for sponsoring this post. All opinions expressed and text are my own. #FruitAndHoney
Have you heard of Smucker's® Fruit & Honey Fruit Spread? It is a fruit jam naturally sweetened with honey. Such a delightful combination! Isn't it? 
Recently, J.M. Smucker Company contacted me to share their new, Smucker's® Fruit & Honey Fruit Spread with you, and I loved the opportunity. I often buy Smucker's® products and hearing about fruit jams naturally sweetened with honey was music to my ears. I LOVE honey and if it can come bundled with my favorite fruit spreads?! It's even better!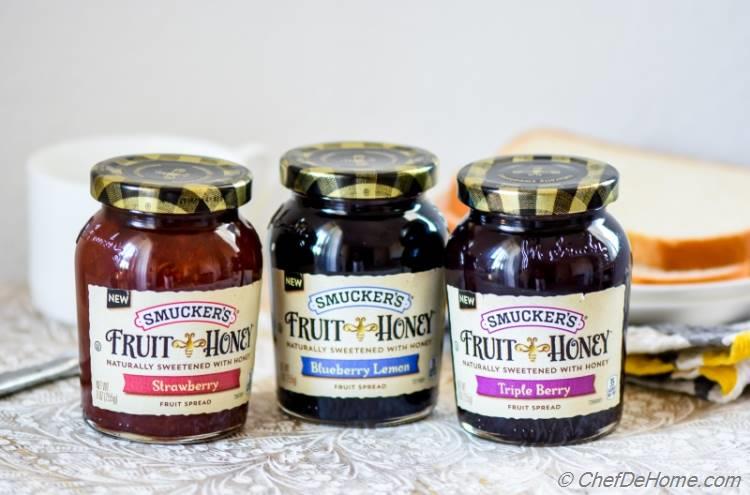 I was so excited to buy the product and share this post with you. Yesterday evening, I asked Vishal to finish dinner early so that we can go shopping to our local Kroger's store, Ralph's.  We were able to find it right away at Ralph's on the top shelf where all the jams are located.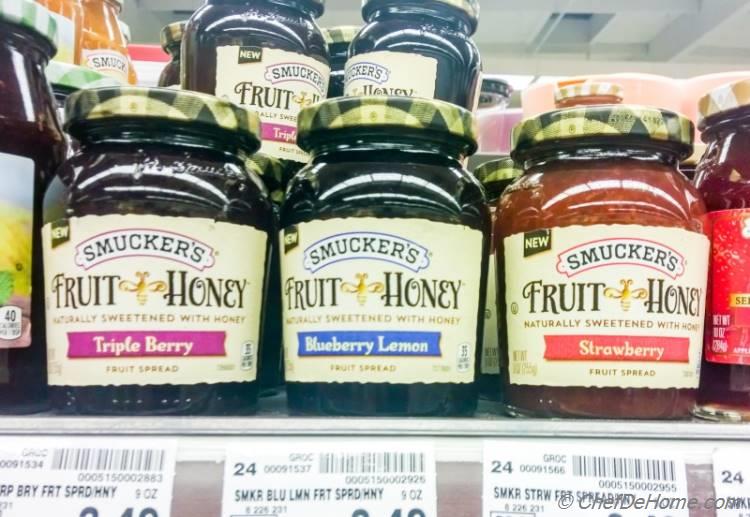 Just so you know. Smucker's® products are available at Kroger or Kroger banner stores like Ralph's, Dillon's, King Scoopers, Frys, Fred Meyer, QFC, Smith's, Food 4 Less, or Jay C.  Shopping at Kroger stores has always been a great experience. Within few minutes we bought spreads and headed home.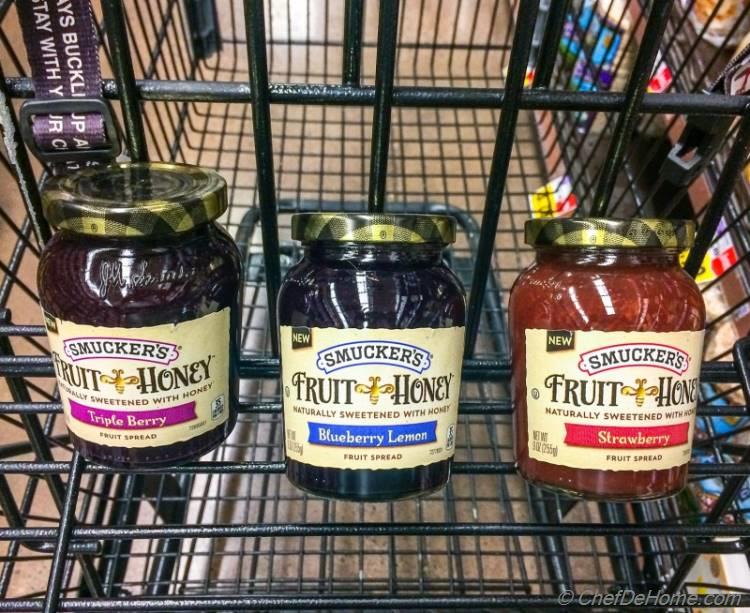 There are three flavors - Blueberry Lemon, Strawberry, and Triple Berry. Strawberry is special favorite of Vishal. So we opened that to try on our Breakfast Toast. I can't wait to try the Triple Berry flavor for recipe later today.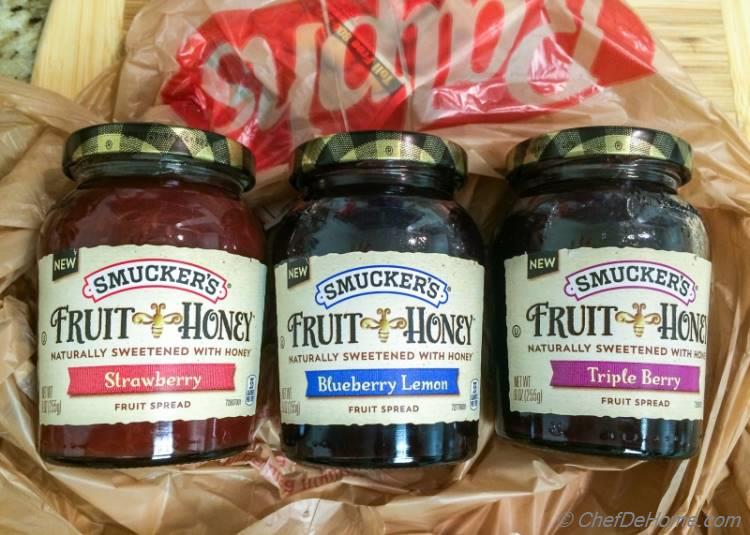 I'm always excited to try something new with jams. There is one scrumptious breakfast recipe whipping in mind from few days..... this spread certainly going to complete it! I'm headed to kitchen to get started on the recipe. You guys have a great weekend! Soon bringing more FRUIT & HONEY Fruit Spread deliciousness your way! -Savita