Thanks to J.M. Smucker Company for sponsoring this post. All opinions expressed and text are my own.
Have you heard of new Martha White® Baking Mixes? These are new line of Baking Mixes introduced by J.M. Smucker Company. These ready to use baking mix just need some milk and you are all-set to serve your family - some delicious homemade muffins!! How exciting does that sound?
Recently, J.M. Smucker Company contacted me to share their new, Martha White® Baking Mixes, and I jumped with joy! I love J.M. Smucker products and hearing about these easy-to-use Baking Mixes was very delightful! Specially during Holiday Season, there is nothing better than a batch of fresh baked muffins.... just out-of-the-oven in no time!! Soft and perfect every time and need no long list of ingredients!!
I'm certain you know by now that my local Kroger's store, Ralph's is my favorite place to shop all month long! From bread to jam, we buy lots of everyday groceries from Ralph's.  So yesterday evening, we went to Ralph's to get few packs of  Martha White® Baking Mixes. We were able to find baking mixes pretty quickly in Baking aisle, on the second from top shelf where all the baking mixes are located.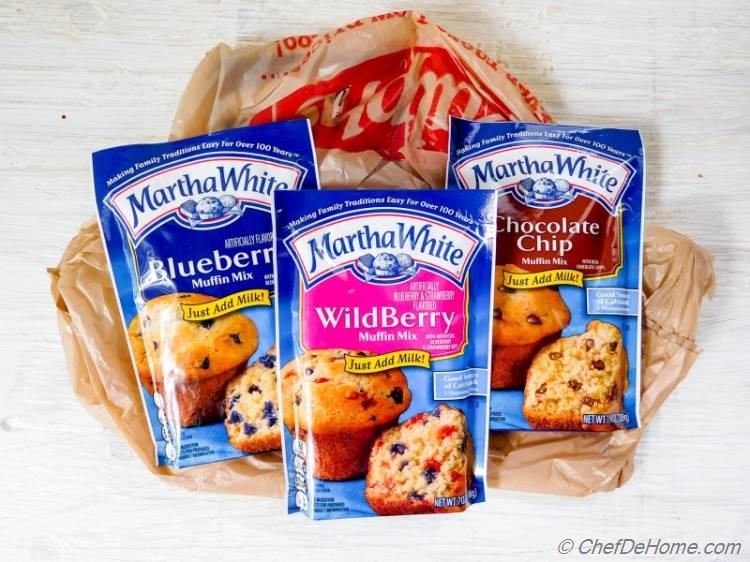 Just so you know. Smucker's® products are available at Kroger or Kroger banner stores like Ralph's, Dillon's, King Scoopers, Frys, Fred Meyer, QFC, Smith's, Food 4 Less, or Jay C. Shopping at Kroger stores has always been a great experience. In-fact Ralph's had a special promotion going on for customer's with loyalty card. We had 0.50$ off on each pack. Super awesome!! I grabbed few extra packs to fuel my baking creativity. :-)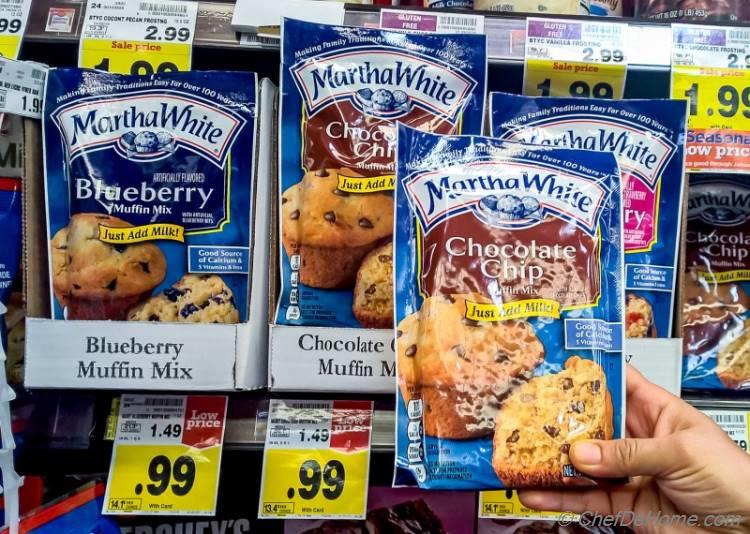 There were three kinds of muffin mix on display. Blueberry Muffin Mix (my favorite), Wildberry Muffin Mix, and Chocolate Chip Muffin Mix. I initially planned to pick just Blueberry and Wildberry ones, but then Chocolate Chip sounded simply irresistible. You know, how they say, "Best recipes are written on back of the packages"?! The first thing that caught my eyes was Chocolate Chip Pancakes recipe on back of Martha White® Chocolate Chip Muffin mix. That's sure going to be my breakfast tomorrow!! :-) I mean, who will say now Soft Chocolate Chip pancakes?! Anyone? ;)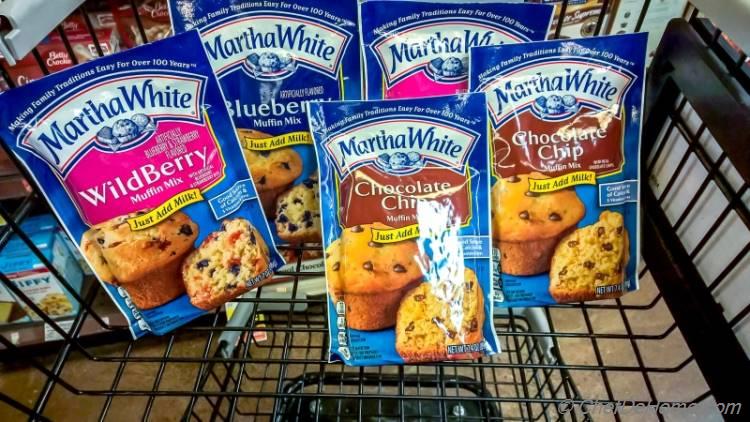 Right now, I'm sharing this post and thinking about all recipes which I've thought to bake with these baking mixes. Problem is, it is hard to stick to just one. ;) But, one thing is sure, I'm going to bake and share some holiday baking recipes which are as easy as shopping at Kroger's and share with you next week! Stay tuned!!
Wish you a great day ahead! -Savita