Giveaway - Ebelskivers - Danish Pancakes Cookbook By Kevin Crafts
Winner Announced
Winner(s) Information
Congrats!! Hetal @ Pretty Polymath, please claim your winning with in a week. Email chefs(at)chefdehome(dot)com with same email address you used to enter in the giveaway.
This is a special giveaway since winner will receive Ebelskivers Cookbook Signed by Author Kevin Crafts (Famous food stylist and cookbook author). 
This is a holiday gift from ChefDeHome and Weldon Owen (publishers of Ebelskivers Cookbook) for all fans of Ebelskivers and Kevin Crafts. 
Happy Holidays!!!.
Giveaway Highlights
Ebelskivers – Danish Pancakes is an excellent book written by Kevin Crafts, Kevin is a food stylist and cookbook author whose work has appeared in dozens of media outlets, including Vogue, Gourmet, Food & Wine, InStyle and The New York Times Magazine. He has also worked as creative director for celebrity chef Tyler Florence.

The book is rich with recipes, ideas, beautiful supporting photography and includes many recipes of simple, sweet, and savory ebelskiver treats.
In pictures below, you can see some great sweet and savory Ebelskiver creations from the cookbook like Molten Chocolate Ebelskivers and Lemon Curd Ebelskivers, and my Orange-Cream Ebelskivers adapted from this cookbook.
This giveaway is sponsored by Ebelskivers Cookbook Publishers Weldon Owen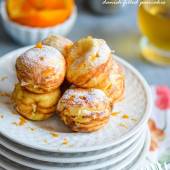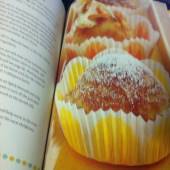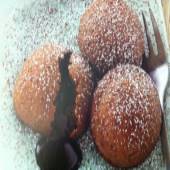 Contest Information
*To enter this giveaway, leave a comment on following - Orange-Cream Ebelskivers Recipe, telling:
What is your favorite flavor of pancake?
PIN this recipe, with #chefdehome #giveaway, mention in comment about pinning.
To maximize your odds of winning, you can leave a comment every day.
*No purchase required. Void where prohibited by law. Must be 18 or older to enter. Only valid for US residents.
Contest Period
Giveaway closes on Wednesday, October 29, 2014
Winner will be announced on Thursday, October 30, 2014
Participate Now!
Follow link to get recipe and participate in giveaway: