Day 10 of "15 Days to Thanksgiving Event". Sharing few of my favorite thanksgiving recipes this year.
Thanksgiving is a wonderful time of the year. I see this as an opportunity to be thankful and share great food and thoughts with our loved ones. Specially for foodies this is time to feed and share ton of scrumptious recipes. When I planned to announce '15 days to Thanksgiving' event, I kept a day to share recipes from some of my foodie friends, favorite bloggers, and some famous food-experts whom I have always looked up-to!  
Enjoy my finds and make your Thanksgiving Dinner extra special! 
1. I am sure you already know Annie, from The Niffty Cup Cakes. Annie has shared a mouth-watering Multi-Grain Pancakes recipes with us a few months back.
Today, Annie has shared this delicious Apple Spiced Cake with Salted Caramel Glaze. Bits of apple, toasted pecans, spices baked to this apple-pie-like-rich cake. M'm M'm ..... this cake sure can be STAR of your next family dinner!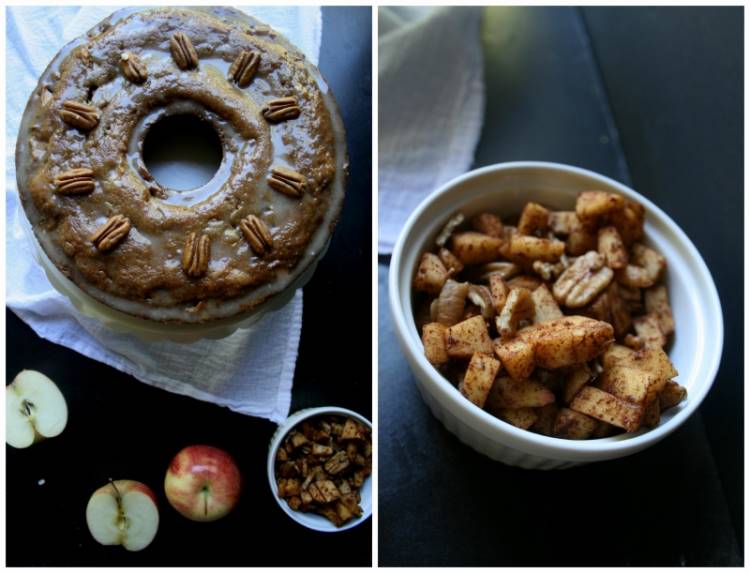 Recipe: Apple Spiced Cake with Salted Caramel Glaze
2. Anu, from Easy Bites Online, shared this lite and easy Roasted Pumpkin Squash Salad with Spinach Feta and Walnuts. Roasted pumpkin, balsamic-olive dressing, walnuts, and feta, this salad has fall festivity written all-over it!!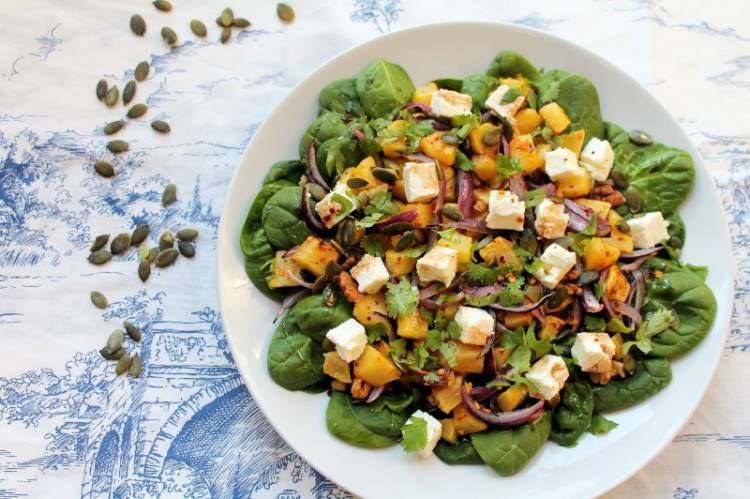 Recipe: Roasted Pumpkin Squash Salad with Spinach Feta and Walnuts
Below are few of my other favorite Thanksgiving Recipes. Recipes from people I really admire! I did not get chance to ask permission for posting their recipe pictures here (plus I don't think they will let me use their picture anyways ;) ). So, just follow the link and unfold the scrumptious mystery.... 
3. Sweet Blueberry Cornbread by Paula Deen
4. Kale Pasta Salad by The Pioneer Woman
5. Cheesy Biscuits by Chef Curtis Stone
6. Traditional Bread Stuffing by The Brown Eyed Baker
7. Kale Salad with Quinoa, Pistachios and Pomegranate Seeds by Williams Sonoma
8. Turkey Roulade with "Stove Top" Stuffing by Bobby Flay Team
9. Pretzel Parker House Rolls by The Smitten Kitchen
10. Citrus-Chive Gougères by Savita Chef De Home. what?? don't laugh at me..... can't I admire myself a little ;) I really love these cheesy gougeres. Gougeres can be a great snack to kick-start the evening with a glass of wine.
Enjoy!!
Until we meet tomorrow! Happy Prepping for Thanksgiving!