This post highlights my experience of attending a local Blogger's Menu Tasting Event hosted by Boudin Bakery SF. #celebratenewcravings
Last Sunday, I had privilege of attending and trying some of the new Menu items offered in Boudin Bakery! 
I still remember the day when first time I tried Boudin's Roasted Garlic and Tomato soup in San Francisco. It was a cold day and that bowl of soup felt like bowl-of-heaven to both of us. Soup was so darn delicious that... trust me, I'm not exaggerating, I even ate the bread bowl soaked in soup! ;)
Few weeks back, when Boudin invited me to taste their new Menu items.. I just jumped with joy! They invited me to join for menu-tasting in San Diego but since we moved to Tustin, I opted to attend the event last Sunday on their Huntington Beach location. 
Boudin has added few exciting new dishes to their already awesome menu. Their Corporate Chef Alan Skversky presented the new menu and all of my foodie friends and I fell in love with the new dishes!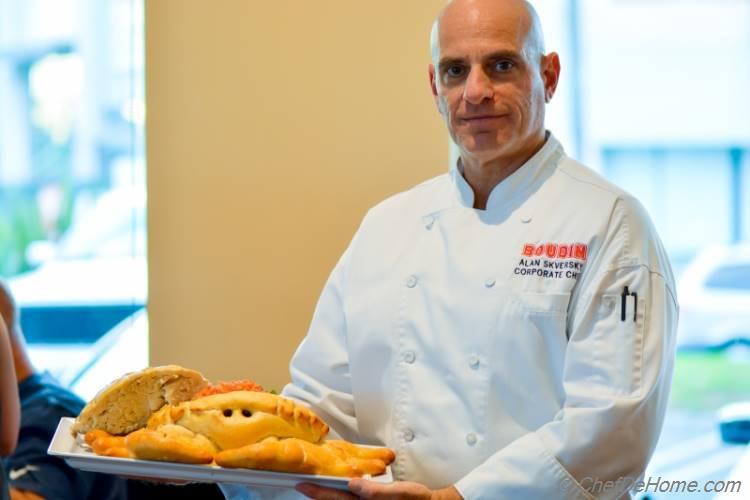 One of my most favorite dish was Roasted Butternut Squash and Kale Salad with feta and quinoa dressed in mustard vinaigrette. Even the name sounds delicious, full of fall flavor and so healthy!! Isn't it? I just couldn't stop eating it! Oh, and it also comes with side of a bread-roll and butter! I mean, a complete lite and delicious meal! What else would a "Salad Lover" like me will need?!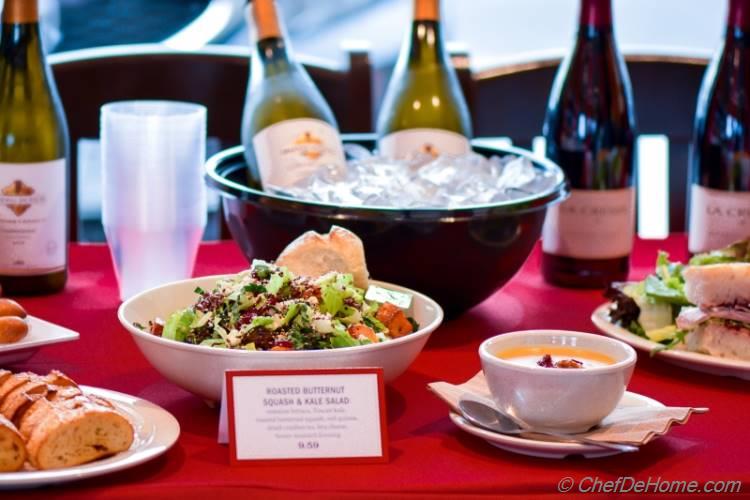 One of Vishal's favorite and exciting thing was Boudin's Wine Offerings! Like one paired with this delicious Roasted Butternut Squash and Kale Salad was lite and crisp Chardonnay with fruity notes of mango!  Whenever you visit Boudin next, do ask for their wine pairings! Their expert panel is very good at offering a delicious wine to pair with your favorite Boudin lunch/dinner.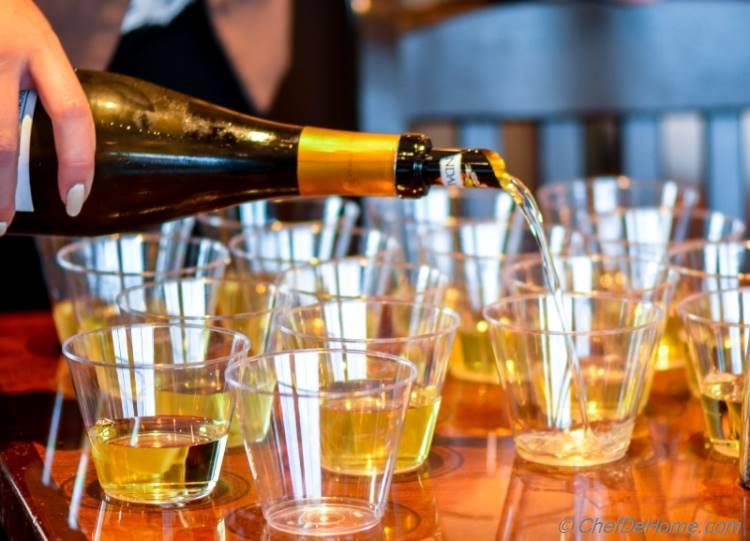 The most exciting thing of all was Boduin's Catering Menu! Did you know, Boudin has a huge wonderful Catering Menu?! Me neither!! Well, we both know now ;-) It includes dishes like party-style serving of Fresh Tomato Bruschetta served in Bread Bowl! Also, Garlicky Hummus with side of sour dough chips! I think, I went for three rounds of that. :) Its gonna be in my next party-menu! for sure!!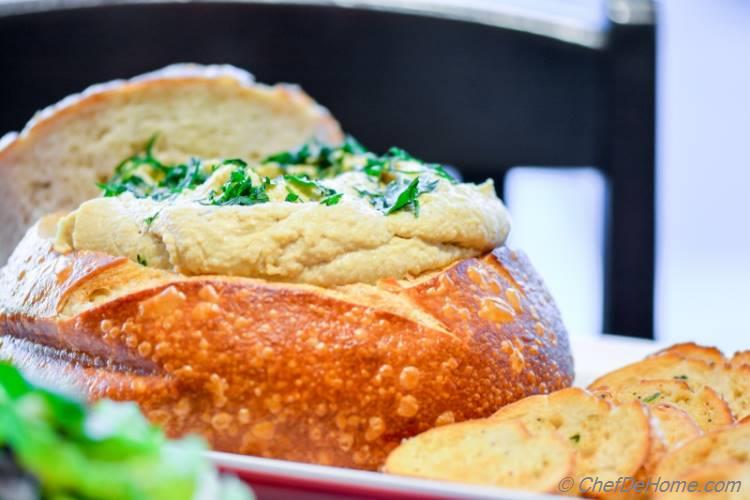 Boudin also introduced Ham n' Brie Rosemary Focaccia Sandwich and Philly's Sourdough Sandwich! Look at the airy texture of this Focaccia! I had the opportunity to take some of this bread home and we simple loved it! I hope Boudin will sell this Focaccia al-carte too! I'll sure buy it often!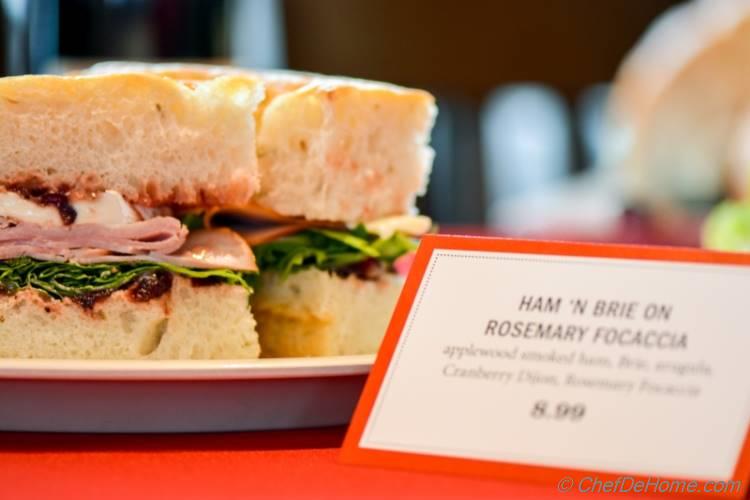 On a side note. I'm sure you know, I'm a huge fan of Boudin Bakery.(of course you know ;)) ) I often even try to create their recipes at home! :) So, just in case you don't have a Boudin Bakery near you. You can try the taste of few of Boudin's top selling dishes at home with these recipes:
Roasted Garlic and Tomato Soup
Apple and Brie Grilled Cheese Sandwich
All-in-all had great time and I'm glad I got this opportunity to share my experience with you. These new menu dishes are already available to order in Boudin Bakery. Friends, do try!