Are you ready to try this delicious Mexican Style Chicken Bowl with grilled chicken, black beans, brown rice, and roasted vegetables coated in chili-lime sauce, with a sprinkle of Monterey Jack cheese?
Today, I'm not sharing this recipe but rather a smart meal idea. A meal as good as homemade, and that you can serve your family at a moment's notice.
Just like you, I'm so busy some weekdays that cooking at home becomes impossible. But even when I'm juggling multiple roles, I like to keep my family's health in check. So I keep some trust-worthy, "lite", just-as-I-would-make-at-home frozen meals in the freezer to serve a home-style family dinner whenever needed.
SMARTMADE™ By SmartOnes (R) frozen meals are my favorite choice for such home-style dinners.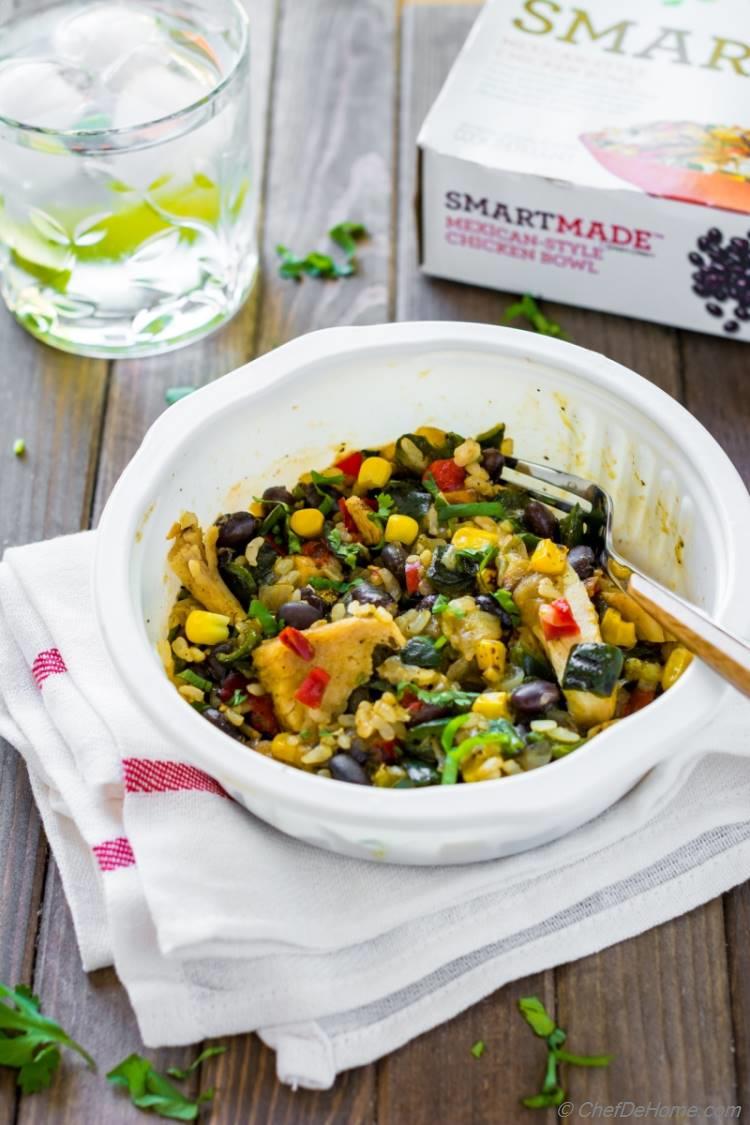 Not only these come in handy and spare us from eating out, but these meals also keep my family's health in check due to their cooking methods and just right single-serve portions. Above all, the flavors are so spot on and homey that I never have to second-guess my choice.
We all love homemade food, don't we? A homemade meal is made with simple ingredients and has no artificial flavors or colors; this is what makes it good for us. What I like about SMARTMADE™ is that these are inspired from those simple and humble homemade meals. Ingredients are cooked/prepared using every-day cooking methods: grilling, pan searing, or roasting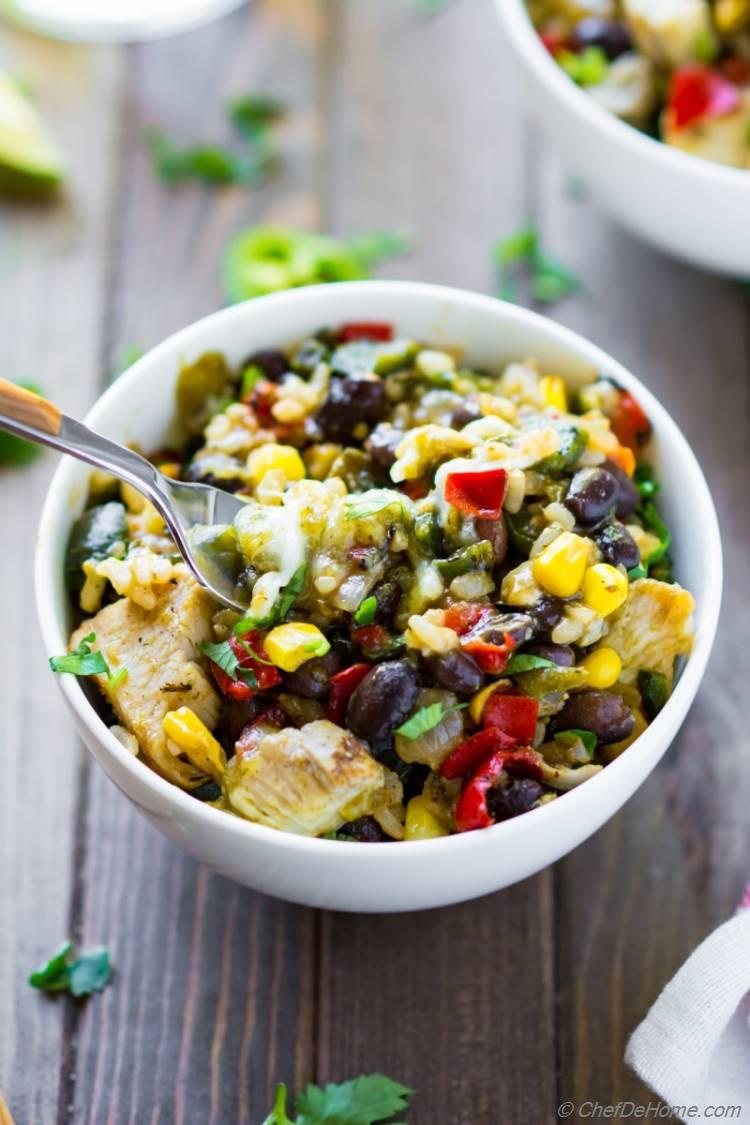 You know my cooking style - I often exchange ingredients in my recipes to make them healthier. Like this Pumpkin Bread made moist with yogurt and a little oil instead of butter; or my Healthy Eggplant Parmesan, which is baked instead of fried. I was amazed to learn SMARTMADE is following the same idea, such as replacing the cream with pureed beans, or grilling the chicken instead of frying. So cool and just as homemade! Isn't it?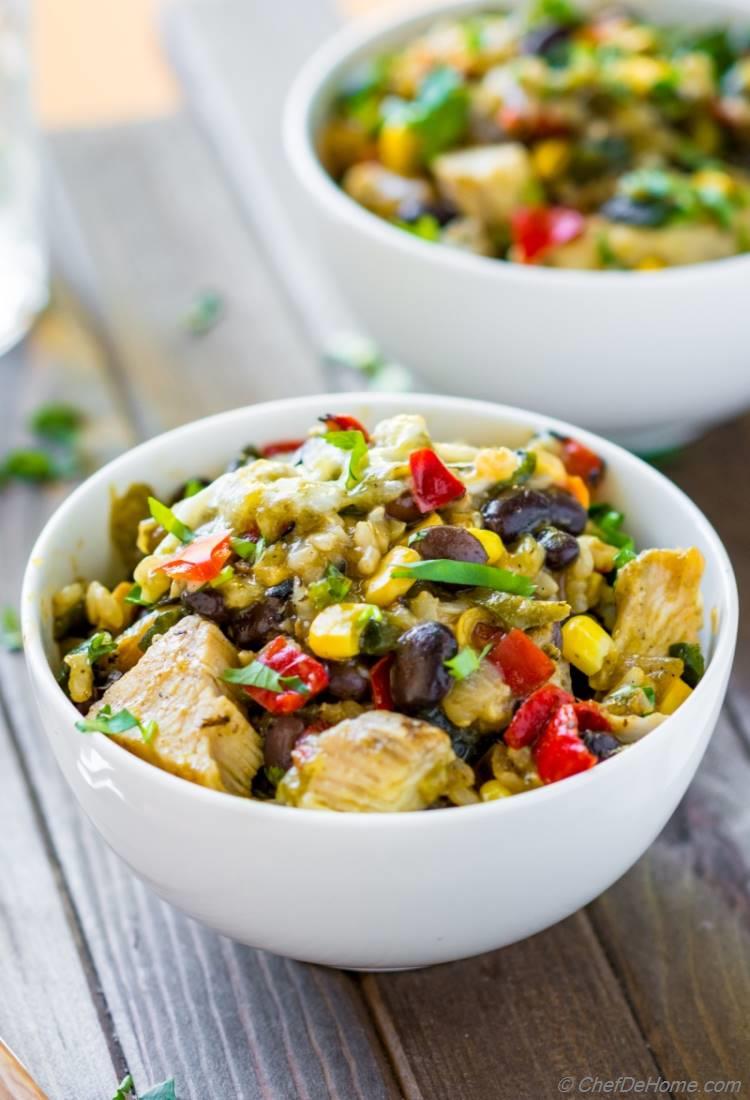 Now, you ask me? Who will say "no" to this bowl of chicken and rice with zippy Mexican flavors! My favorite roasted vegetables, black beans, brown rice, chili-lime sauce, and touch of jack cheese! Does this even look like a frozen meal?! I don't think so. Honestly, this bowl has so much flavor that the moment it goes into the microwave, my kitchen is filled with wonderful Mexican-cantina aroma. There are multiple layers of flavor added from roasting veggies, grilling chicken, the Mexican spices, sweet corn and herbs. 
The method of heating is very easy. I vent the bowl, then microwave on high for 2 minutes. Take it out, stir the ingredients and microwave again for 2 minutes. Voila! Dinner is ready! 

I hope today's home-style meal ideas will inspire you to enjoy many more delicious meals at home, with family!
Have a wonderful day ahead! -Savita