About Us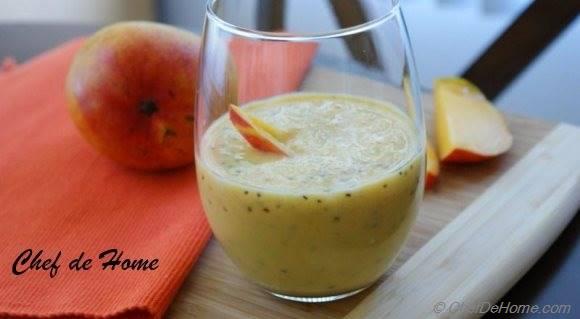 Hey there,
Welcome to my kitchen!!
I'm Savita. I live with my husband, Vishal, in Orange County, CA. California is state of many cultures and this is what reflects in my cooking too.
My Cooking Style:
I specialize in every day Healthy Meals. Playing with spices, chilies and fresh produce define my cooking style. Don't expect anything boring here because even my healthy detox salads don't come out without a flavor boost.
Love for fresh produce shows in my EVERY recipe. For me, meal is not complete without a fresh produce and pinch of spice. I strongly believe in balanced meal with daily serving of veggies, and protein. So much so that I love to hide few fresh ingredients in my baked sweet treats too.
I grew up on Indian food.. but my spice love and California made me a Mexican foodie. I bring to you best of both! I don't have lots of Indian recipes… the one I have, will amaze you. Fact is, spices are not just used in Indian cuisine. Stay with me and I will take you on a spice-journey, right from your own kitchen. Promise is, if there is a bold flavor on earth.. I will find it! And will bring it to your kitchen.
I come from a foodie family. My mom has always made food taste flavorful, and meal look delicious and appetizing. Even when we were determined not to take a single bite… we ended up licking the bowls clean. I follow the same rhythm in my kitchen. Healthy or traditional, bold flavors are must-have.
Why Chef De Home?
I love to create new and unique recipes. Also, sometimes easy and lite makeovers of many restaurant recipes. This is probably one of THE main reason why I started blogging - To make cooking like professional chefs.. simple, accessible at home, and healthier.
Hence the name - "chef de home"
With my flavorful recipes;
I have made many meat-lover husbands eat tofu and their wives can't thank me enough. Check it out here - Chipotle Tofu Sofritas 
I have some restaurants makeovers which even real chefs use. Check it out here - No Yeast Naan
In short,
1) When I love something that I ate out.. I cook it at home to save money and save time of standing in lines.
2) When I don't love something I ate out.. It becomes my mission to make a better version at home.
So, get ready to cook lots of delicious food! I'm gonna make you proud Chef De Home.
If you drool at even name of Chili Garlic Pasta, look forward to trying a Crunchy Salad, or can't pass by Cinnamon Churro stand in street fair? Then, we are meant to be together!
For any other questions, business queries or joining ChefDeHome Network, my email address is: chefs(at)chefdehome(dot)com
And please be as specific as you can – I'll get back to you ASAP.
I hope you enjoy your stay!!!
Cheers!
Savita