This recipe is Copyright of ChefDeHome.com

Indian Navratri Lite Lunch
Posted By

Savita ChefDeHome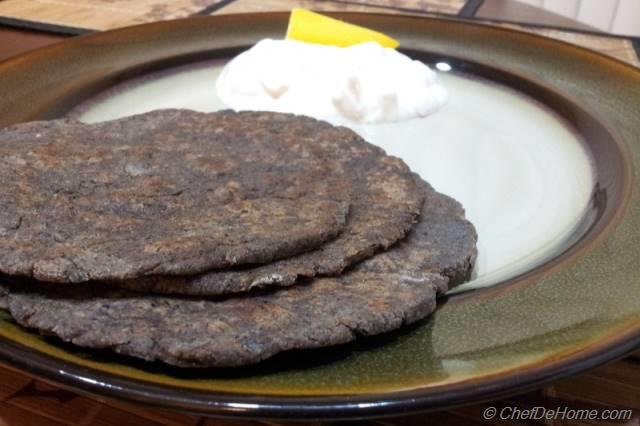 During 1 week of Navratri Fasts, you can only eat gluten free and even eating rice and lentils are not consumed. First few days everyone devour gluten free buckwheat poories (fried bread), potatoes curry, but then you want something lite, not fried. My My lite Navratri lite lunch meal ideas then come to rescue. Eat grilled seared flat buckwheat bread with refreshing mango raita and finish meal with creamy tapioca pudding.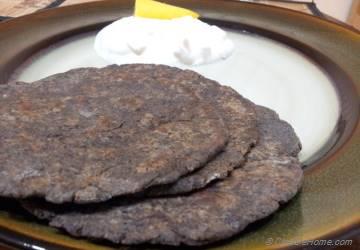 Buckwheat Flat Bread with Mango Raita
Buckwheat (Kuttu) Flour is my all-time favorite. I love buckwheat for its amazing texture and also it is famous food in Indian Fasting Season. I often make this flat bread for lunch during fasts for a healthy , yet filling meal. And buckwheat is one amazing gluten free grain that is lite on stomach.I never...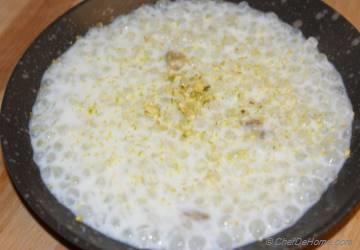 Tapioca Pudding
This is eggless Tapioca Pudding recipe very popular by name of Kheer - tapioca cooked at slow heat in milk. I sometimes use soy milk or almond milk instead of regular dairy to avoid some calories and it is good for people on special diet too. Likewise you can replace sugar in pudding with other natural sw...