Vegan Avocado-Scallion Bake Sale Muffins
My Vegan-Bake-Sale Best Seller!
Posted On:

Sep, 17
| Author:

Savita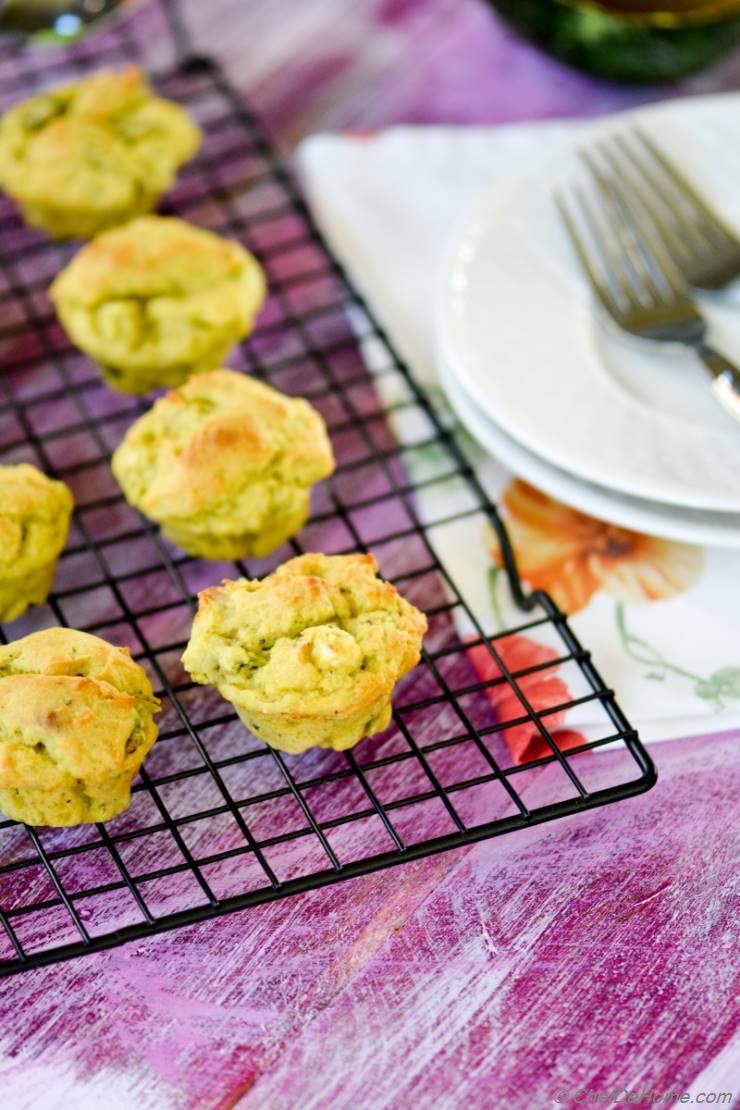 These Avocado and Scallion muffins are The Best vegan mini treat ever! Ready in no time, these muffins are great for bake sale, breakfast, or lunch-box treats. 
Packed with flavor of avocado, citrus, scallion, and serrano pepper, these Avocado Scallion are famous among my bake sale team as "Guacamole Muffins"
Oh yeah! Guacamole Muffins!!
Who knew you can cook with avocado and make delectable, healthy, and savory treats like Vegan Muffins!!
If you like Guacamole, chances are you will adore these muffins. Rich avocado, zesty serrano, mild onion taste from scallions, and just a hint of sweetness, these muffins are packed with goodness of veggies, good fats, delicious taste but are still vegan!
Since these muffins are vegan, there is piece of mind eating  2 or 3 in the breakfast (or even more!). It will certainly fill you up but will not fill you down. Their light and moist texture is my new fav these days...
I don't bake many sweet muffins/cupcakes, just once-in-a-while... One because we both avoid overall-y sweet stuff and second due to fat contents. When I started working on some recipes for fall this year, I did decide to bake some cupcakes and muffins for you all. But... whenever I was in kitchen working one the recipe, something not let me finish.... everyday, I ended up baking something but cupcakes/muffin.... I realized, I'm NOT a cupcake person... and I am never able to share with you something I won't eat.
This is when I decided to make these vegan savory muffins with easy to find pantry ingredients. In one line, "if you can make Guacamole at home and you like it, you will be able to make these muffins at home, today! and I guarantee you will love'em"!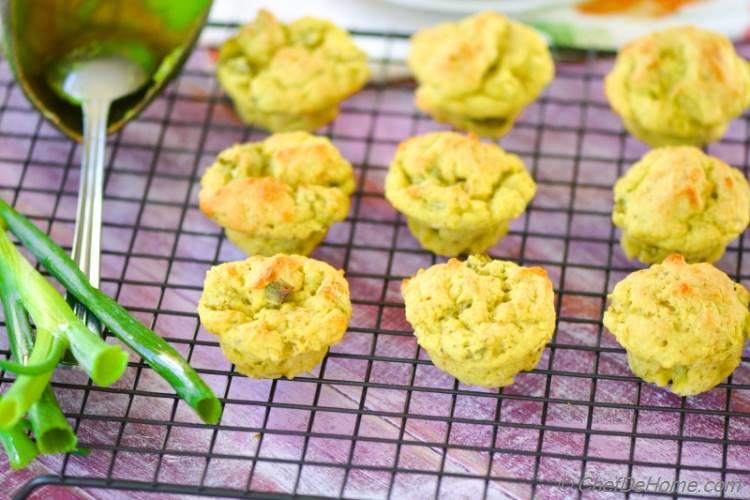 My first bake vanished in no time! We had some for breakfast and some with evening tea. Second time, I baked'em for our (forever going...) Community Bake Sale and guess what? My community event team members purchased all of'em! Not a single cupckae reached the bake sale table... go figure!
Now, everyone is asking for recipe and that's why I made these muffin at first place, to share recipe with you all.
Keeping today's fall special recipe post, simple and petite like these muffins, allow me to quickly some-up these muffins and then get to recipe straight!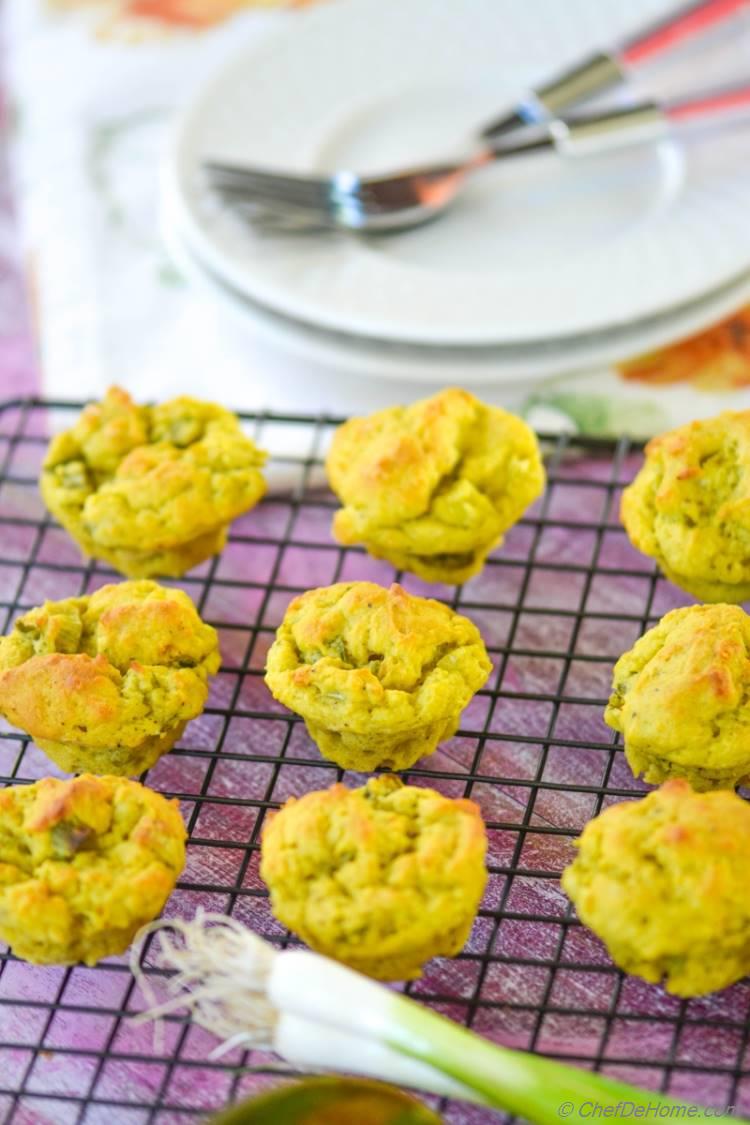 These petite are muffins so special because they are - 
1) VEGAN 
2) Made with easy to find ingredients!
3) Ready in no time (just 25 minutes)
4) Perfect, original, and different item for your next Bake Sale
5) Above all - enjoy 5 muffins and have not-a-single-second of guilt feeling!
Recipe is for 12 petite muffins. It doubles easily. Let me know if you want ingredient measurements for 12 large or 24 large muffins. I can send some information your way!
Happy Cooking!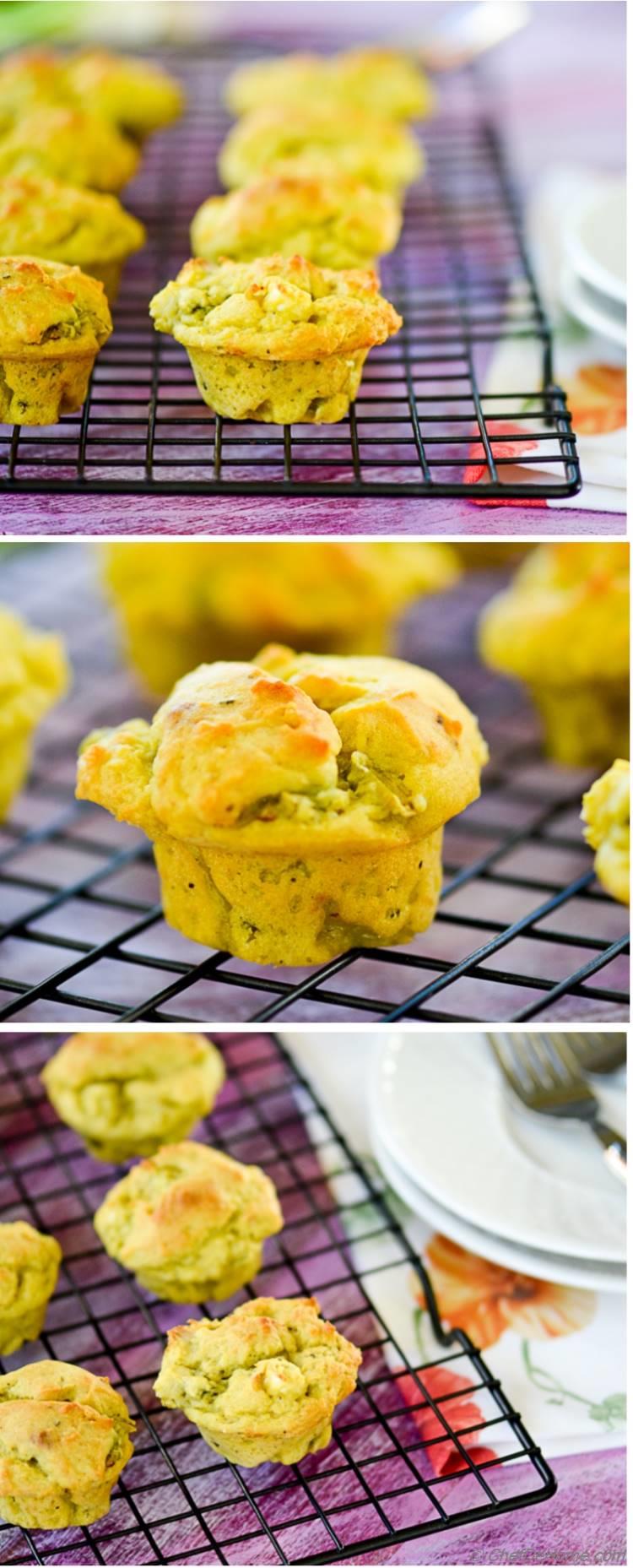 Special Note for Readers:
I am noticing many people visiting my site these days, are specially registering and printing the recipe. I add these recipes for you, so most welcome! but give me some credit for the hard work. At-least leave a Comment or Pin or Share recipe on Facebook to show some appreciation for the cook behind the scene. Since you already registered, it takes a minute to add a comment/feedback!
I noticed some people (I won't write names here) have pasted my recipe as-is on their site. I can spot my recipe in millions because a lot of thought and hard work goes into each before it is shared online. I always give credit to people/sites from where (whenever) I adapt a new recipe and I expect the same from you all. A humble request, please don't copy. If you adapt from my recipe, please link back with ChefDeHome recipe link.
Thanking you in anticipation!
-Savita
Here are a few vegan condiments if you planning to snack on these muffins today..
Vegan Avocado-Scallion Bake Sale Muffins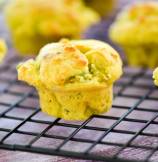 Total Time:
Prep Time:
Cook Time:
Cuisine:
American
(

Breakfast, Snack

)
Difficulty:
Easy
Yields:
12 Petite Muffins
- Serves:
6
Ingredients
Vegan Avocado Muffins
Smart Swap: For fresh herb flavor, also add 2-3 tablespoon chopped fresh cilantro leaves.
Directions
1.

Preheat oven at 375 degrees F.(190 degrees C). Coat petite cup cake (1 tbsp per muffin) tray with cooking/baking oil spray. Set aside.

2.

Sift all-purpose flour with baking powder, baking soda in a medium wide bowl. Se aside.

3.

Take all wet ingredients in a blender jar or chopper jar i.e. - oil, orange juice with salt, sugar, and ¼ tsp black pepper.

4.

Puree with avocado, it yields 1 cup liquid. Fold in chopped scallion and serrano peppers (if using).

5.

Add avocado-scallion mix to bowl with dry flour and fold gently using no more than 7-9 strokes. Batter will be slightly lumpy.

6.

Spoon the batter into prepared petite muffin tin. Bake in preheated oven 20-22 minutes, until tops are golden and toothpick inserted comes out clean.

7.

Let muffin cool in pan for 1-2 minutes, then remove and transfer to wire rack to cool completely.

Additional Notes:

Cilantro Chutney - If you wish to make cilantro chutney. Follow recipe from suggestions above.
Savita's Notes:
Serrano pepper does not make these muffins spicy, just adds a little peppery bite. If you don't like green peppers, add 1/4 teaspoon more fresh crushed black pepper to the muffin batter.
DID YOU MAKE THIS RECIPE?
Tag
@SAVITACHEFDEHOME
on Instagram and hashtag it
#SAVITACHEFDEHOME
© Chef De Home. Post content including video and photos are copyright protected.
We Think You'll Love