Replenish your body with boost of probiotics from yogurt. Cooling, soothing, and creamy yet far less in calories than mayo and creams, yogurt can give you ton of calcium yet will not destroy your diet routines. Other than being a great replacement to heavy creams/mayo in dressing, there are N ways to include yogurt in your diet.
Out of many varieties of yogurt available in store these days, I trust my gut to just plain yogurt. When buying yogurt, make sure to check label for added starch or thickeners. A good and healthy plain yogurt should have
NO added sugar,
NO added starch or artificial thickeners.
JUST milk and yogurt culture. These two should be the only ingredients.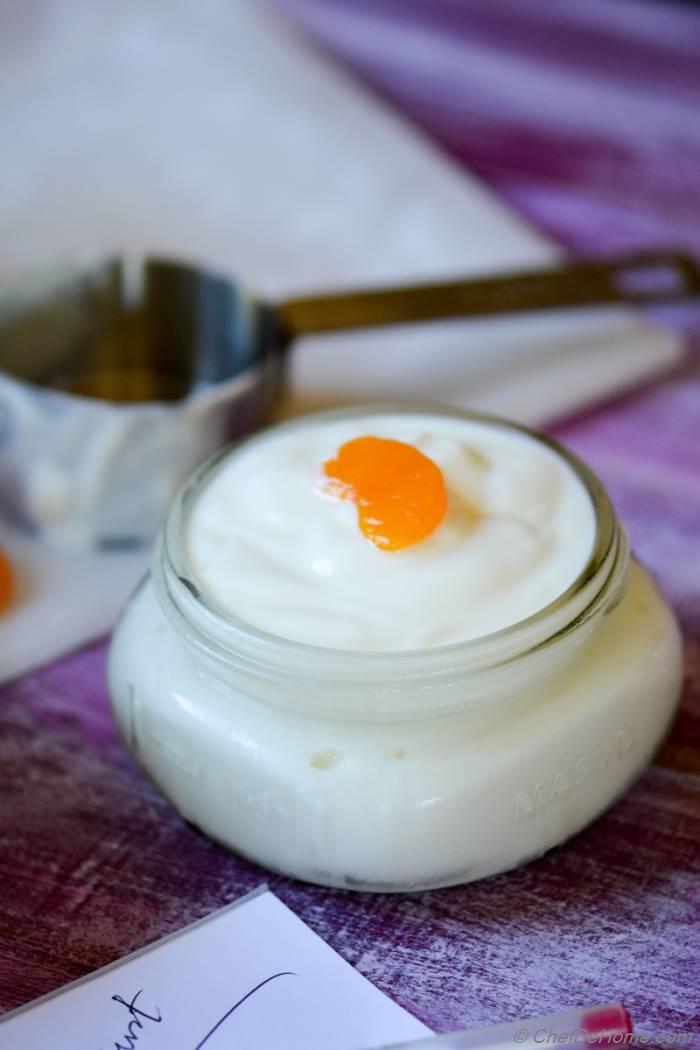 I will never suggest you to spend money on flavored yogurts since you can make flavored yogurt at home in no time. Trust me, just plain old honey and yogurt is THE best flavor you'll ever get!
And if you are bore from same-old-honey-yogurt, let me add 15+ more yogurt recipes to your recipe repertoire.